SELECTION
TIA Partner has adjusted its product range to fit the needs of its customers, cafes, restaurants, hotels, essentially all profiles of customers in HoReCa channel, as well as independent stores and retail chains.

Among the 1,600 items you can find a wide range of products of renowned domestic and foreign manufacturers in customized packaging for both catering and trade.

Besides alcoholic and non-alcoholic drinks, we offer a large range of food products, such as UHT milk, tea, instant drinks, whipped cream and a large selection of equipment for catering-glasses, ashtrays and other fine restaurants inventory.

Keeping a close eye on our customer's needs, new trends and market requirements we regularly update our selection.
In our offer you can find:

- Beer-lager beer, specialty beer, dark beer, root beer, flavored beer, wheat beer, with emphasis on the range offered by the Zagreb brewery:

Ožujsko beer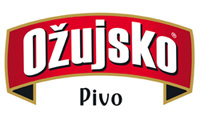 Ožujsko beer is one of the oldest products with a continuing production in Croatia. After 120 years in production, with today's quality, design and innovation it is firmly positioned as the leading Croatian beer brand. Ožujsko is specialty brewed light lager beer, refreshing and full of flavor produced since 1893. Produced only from natural ingredients: malted barley, yeast, hops and water it is rich golden color, refreshing taste, fine with bitter flavors. Should be served chilled to 5 degrees with compact white foam.

Ožujsko beer has long outgrown the concept of beer and has become a cult drink for generations of Croatian beer drinkers. Its customers are more than consumers; they are beer's friends who have been an inspiration for all marketing and social activities. The best proof of this is the multi-year campaign called Žuja laws - with an intriguing campaign slogan Žuja rules! sprang from the consumers themselves. Furthermore, the Ožujsko beer's nickname, Žuja, was given by consumers and today it is accepted as an integral element of the communication of the brand.

It is thanks to consumers who believe Ožujsko and consider it part of their everyday life, Ožujsko beer is not only bestselling, but the most popular beer brand in Croatia.

Ožujsko beer was named after the month of March, when, traditionally, the best beer is produced
Ožujsko bestselling lager beer is brewed in Croatia.
Every second in Croatia, on average, about 7 bottles of Ozujsko beer is consumed

Staropramen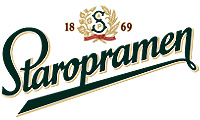 Prague beer # 1 in the world, Staropramen lager, is associated with the very beginning of brewing in Prague since 1869. Full bodied and nicely balanced, Staropramen gives out pleasant and soft malt flavor and finishes steadily with a slight bitterness.


Beck's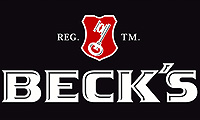 Beck's, made according to German purity law, is made out of only four ingredients. It is characterized by distinctive aroma dominated by hops flavor mixed with a subtle hint of malt.


Stella Artois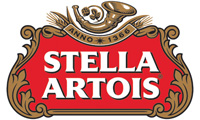 Stella Artois is a super-premium beer intended for consumers who appreciate its perfection and who want to reward themselves with the highest quality beer.
Brewing tradition dates back as far as the 1366, and the recipe is still kept in its home in Leuven.

Tomislav dark beer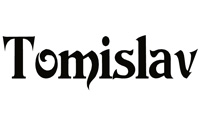 Tom is black royal beer - the first and best-selling beer, especially in Croatia.
Dates back from 1925, when it was first produced in honor of the one thousandth anniversary of the coronation of King Tomislav.
It differs from other black beers on the market, because it is the only products made with toasted malt, which gives it a distinctive caramel flavor.

- Mineral water - carbonated, non-carbonated, flavored mineral water
- Soft drinks, juices of all kinds, iced teas, syrups
- Wines - white, black, rose wines, from quality to high-end, sparkling wines, champagne
- Spirits - both domestic and foreign, whiskey, cognac, brandy, liqueurs, various brandy, gin, tequila, rum, vodka, syrups for cocktails
- Coffee - coffee beans, ground, espresso, decaffeinated
- Food products - tea, UHT milk, instant coffee, cream, sugar, honey, flour
- Catering program - wide selection of glass and small inventory for catering